Welcome to SEXDOLLBABE.
Here we will teach you how to order custom sex dolls.
Step 1: https://sexdollbabe.net/
Click "CUSTOM SEX DOLLS"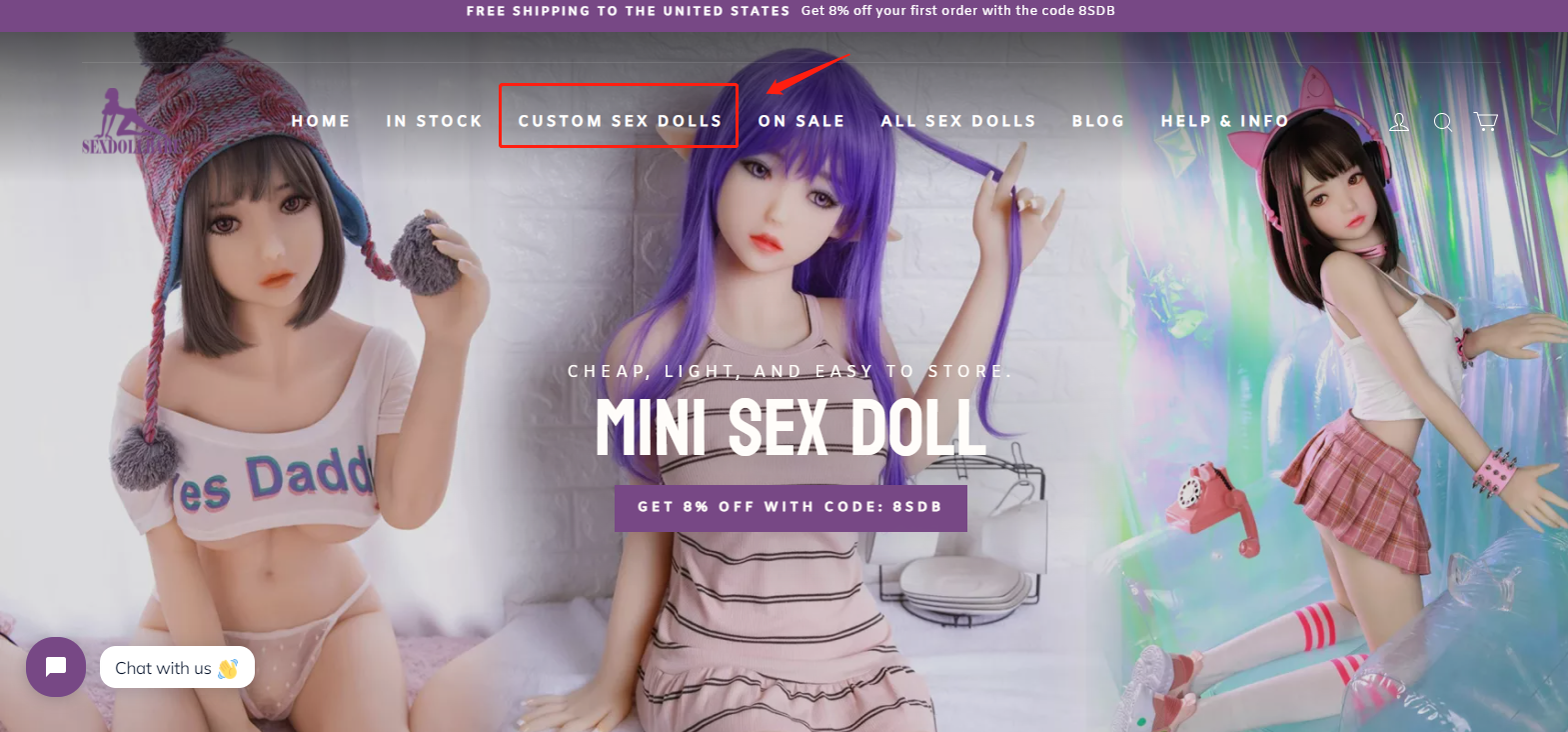 Step 2: Choose your doll here.
https://sexdollbabe.net/collections/custom-sex-dolls
Step 3: Before you customize your doll, you can apply the code first.
https://sexdollbabe.net/products/5-sizes-tall-curvy-bbw-sex-doll-jeanie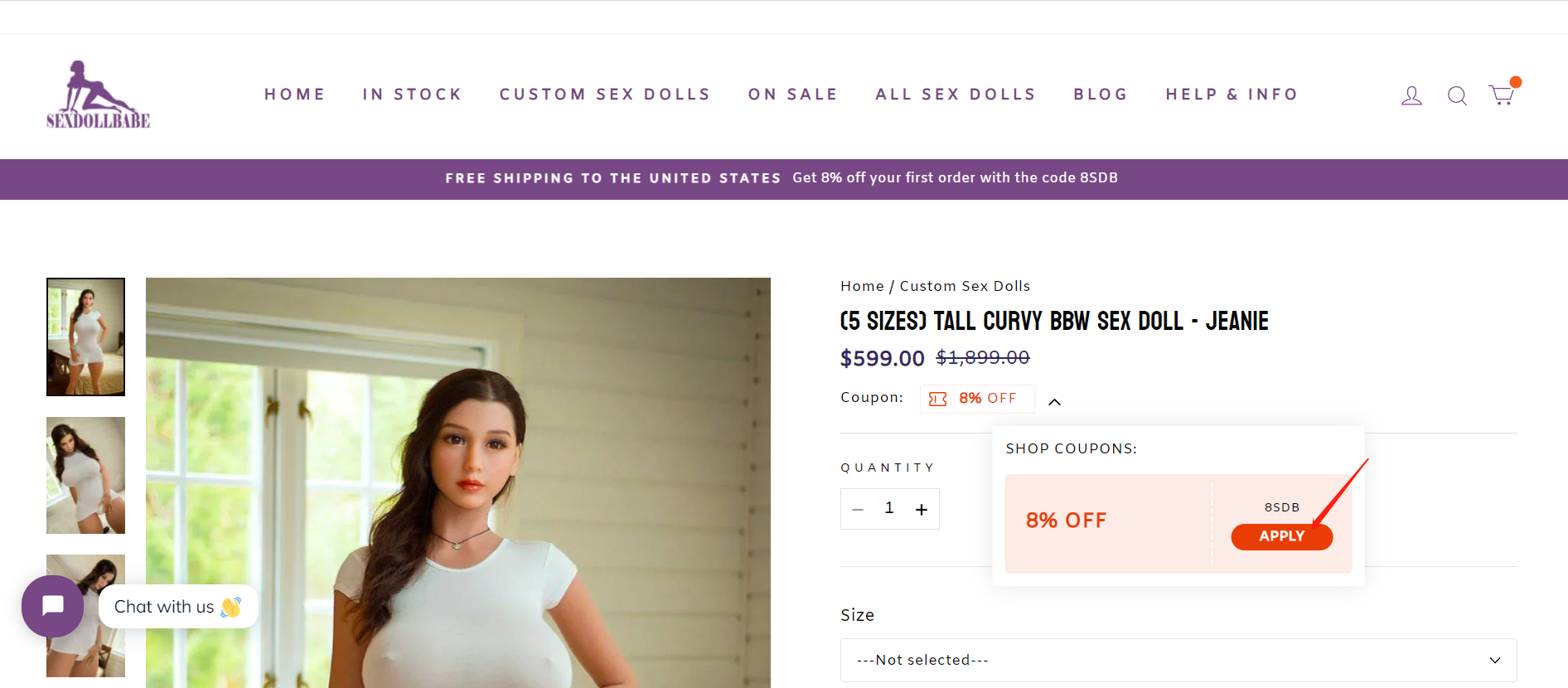 Step 4. Customize your doll as you like: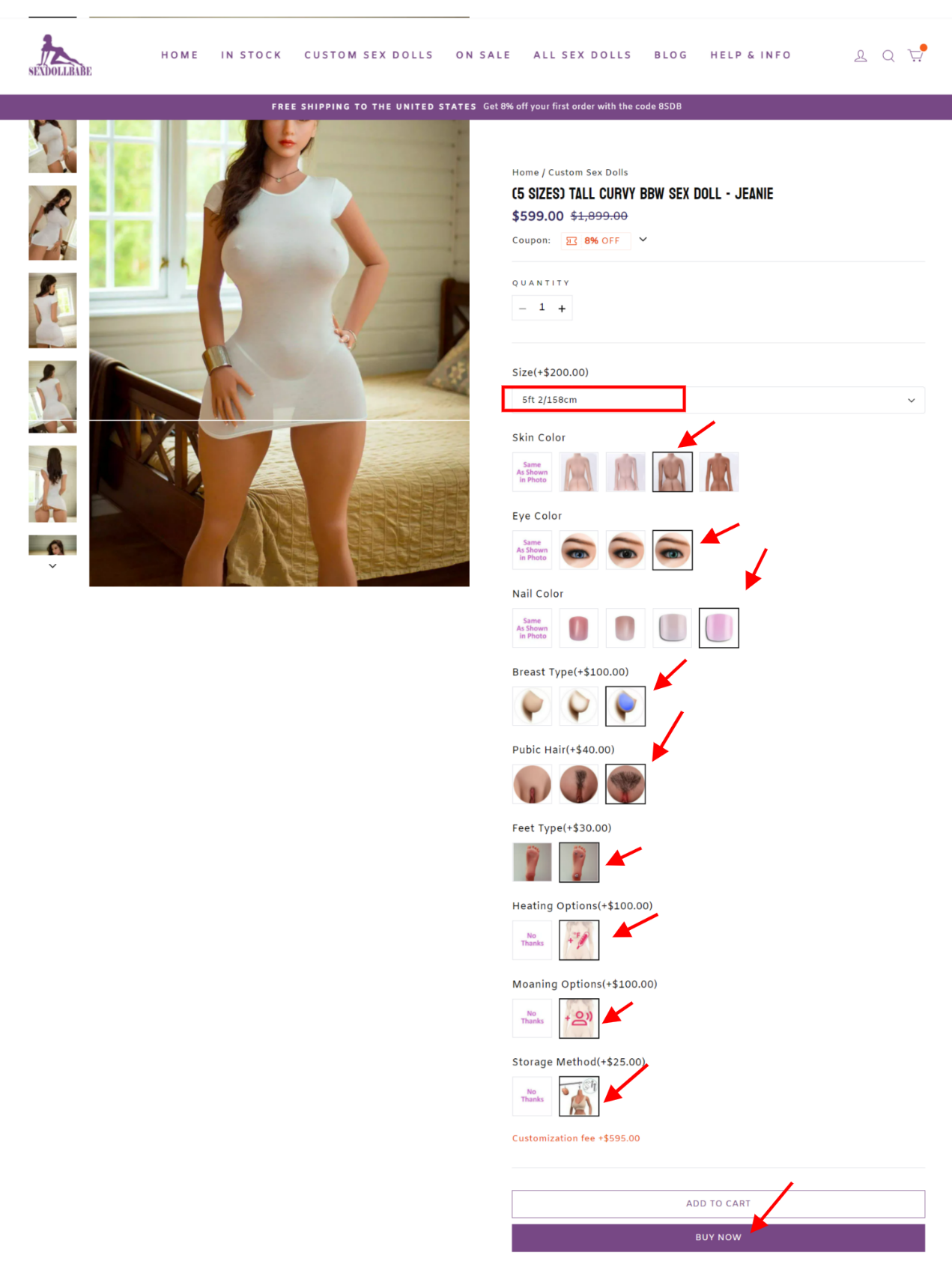 Step 5: Click "BUY NOW".
Step 6: Fill in your shipping address and some personal information. Click "Continue to shipping".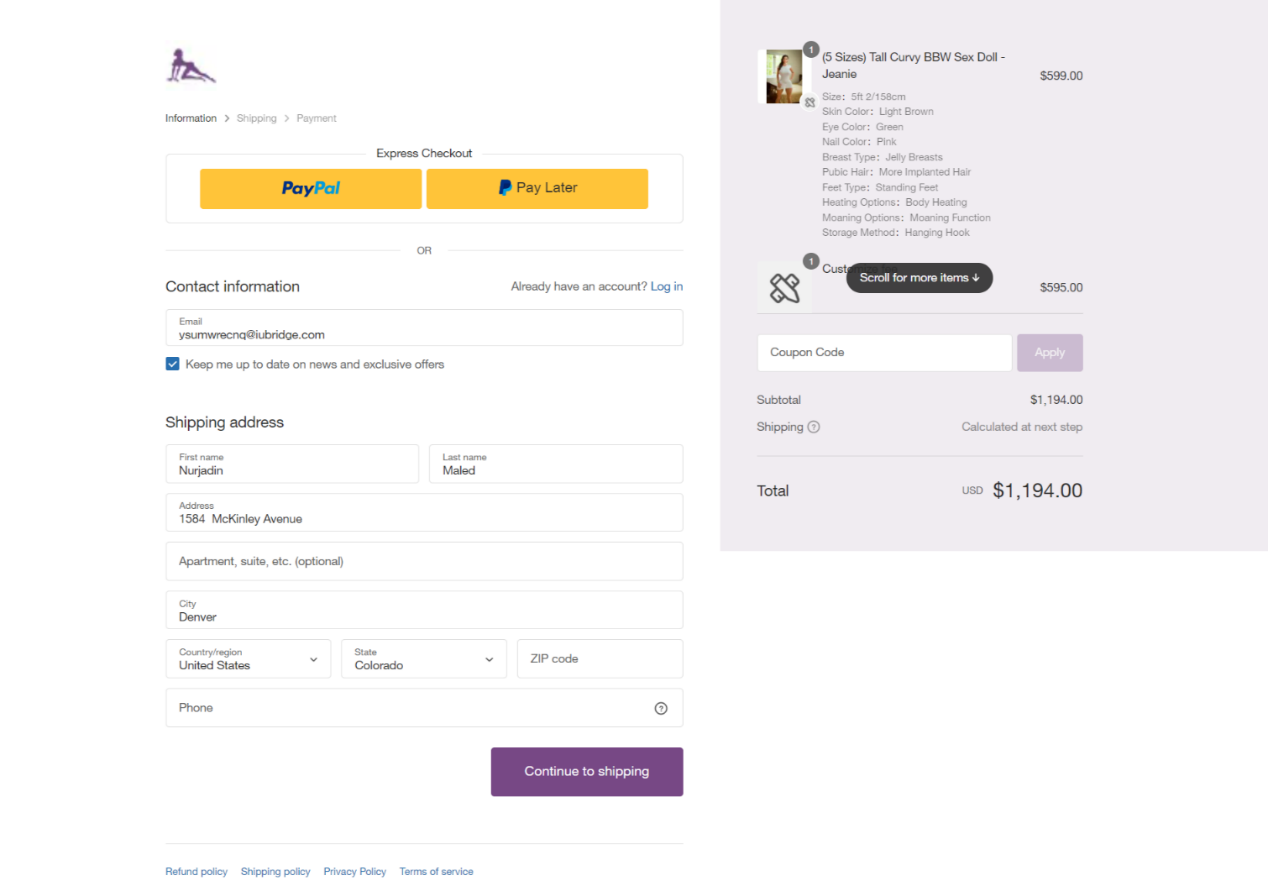 Step 7: Choose Shipping method, and click "Continue to payment".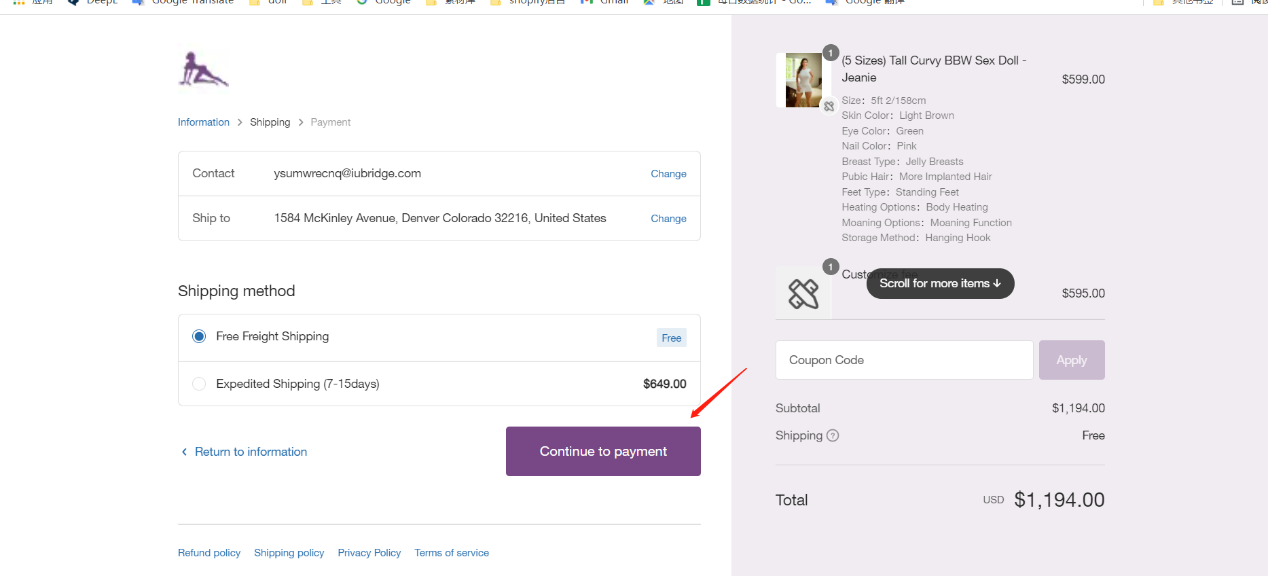 Step 8: Choose your payment of Paypal.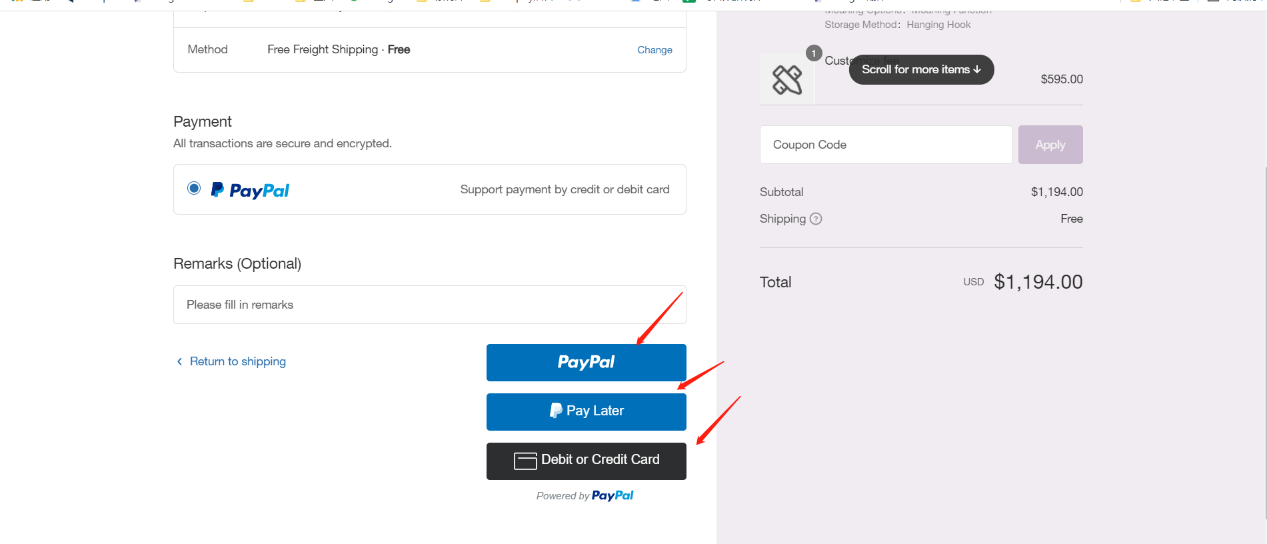 Step 9: Log in your PayPal and pay for it.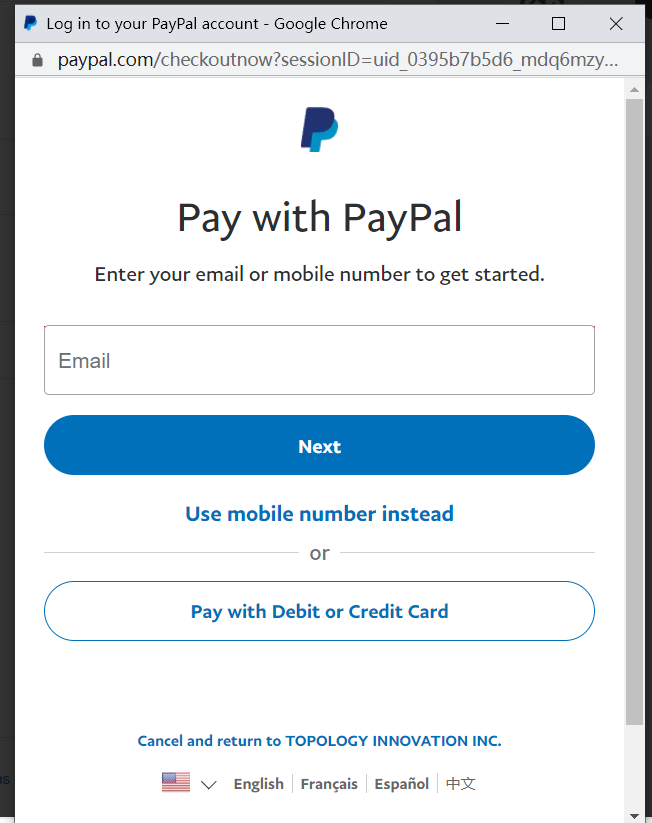 And then your order is placed.