Doll Measurements
| | |
| --- | --- |
| Brand | Angel Kiss |
| Weight | 81.57 lbs / 37 kg |
| Height | 5.74 ft / 175 cm |
| Bra Size | D Cup |
| Bust Size | 32.3 in / 82 cm |
| Waist | 21.3 in / 54 cm |
| Hips | 35.8 in / 91 cm |
| Under-bust | 24.8 in / 63 cm |
| Foot Length | 8.3 in / 21 cm |
| Leg Length | 35.4 in / 90 cm |
| Arm Length | 27.2 in / 69 cm |
| Shoulder Width | 13.4 in / 34 cm |
| Vaginal Depth | 7.1 in / 18 cm |
| Oral Depth | 4.7 in / 12 cm |
| Anal Depth | 5.9 in / 15 cm |
| Material | Silicone and Metal Skeleton |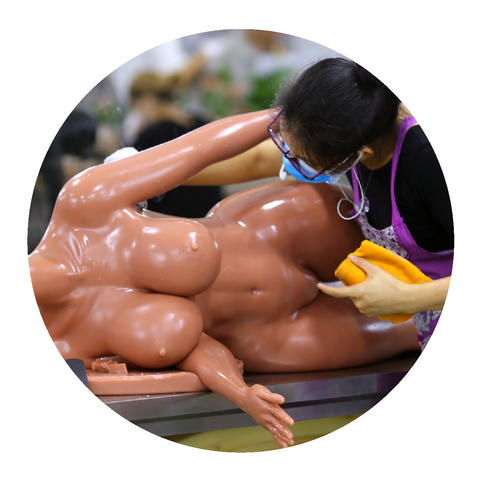 CUSTOM MADE
INDIVIDUALLY HAND-CRAFTED TO YOUR SPECIFICATIONS.
Each doll is custom made to order, depending on your unique specifications. After you've selected your doll, options such as breast type and eye colour are recorded to make your doll unique to you.

Once your order is complete, each detailed specification, including any additional extras will be immediately sent to the factory for manufacturing.
QUALITY CONTROL
CHECKED, DOUBLE-CHECKED THEN CHECKED AGAIN!
Each doll is checked by a series of professionals at each stage of production. The process involves rigorous field testing to ensure all moving parts operate correctly and the skin contains no marks, tears or blemishes.

To maintain maximum accuracy and ensure each doll conforms to strict guidelines, auditors will routinely check against comparison images, in real time.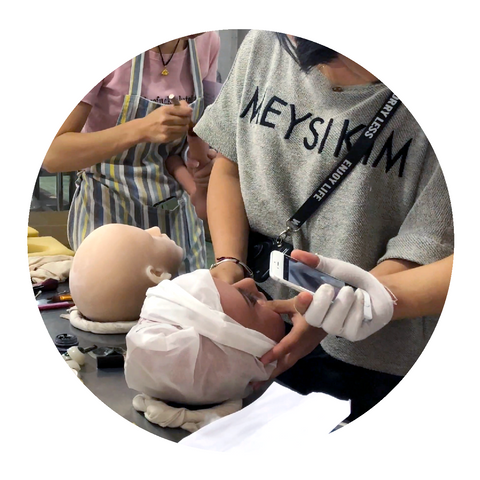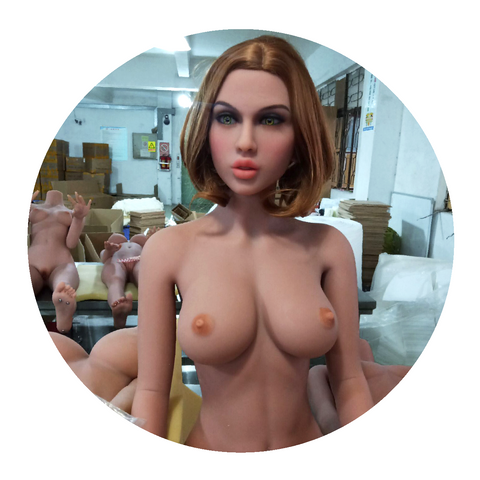 APPROVAL IMAGES
YOUR DOLL WILL NOT BE SHIPPED UNTIL YOU'RE COMPLETELY HAPPY!
Once your doll has passed quality control, our craftsmen will hand over to our approvals team. Once two members of approval are sufficiently satisfied with your doll, photographs will be taken and sent to you via email.

Assuming everything is in order, it will take up to 24 hours from the moment you approve – to the moment we ship. Your tracking number will be emailed to you up to 24 hours after dispatch.
* PLEASE NOTE: SINO DOLL PRODUCT TIME CAN TAKE UP TO 30 DAYS.