It's hard to choose a sex doll. We can make it easier for you to choose one.
1. You can roughly choose your doll by price, in stock , custom sex dolls or brand.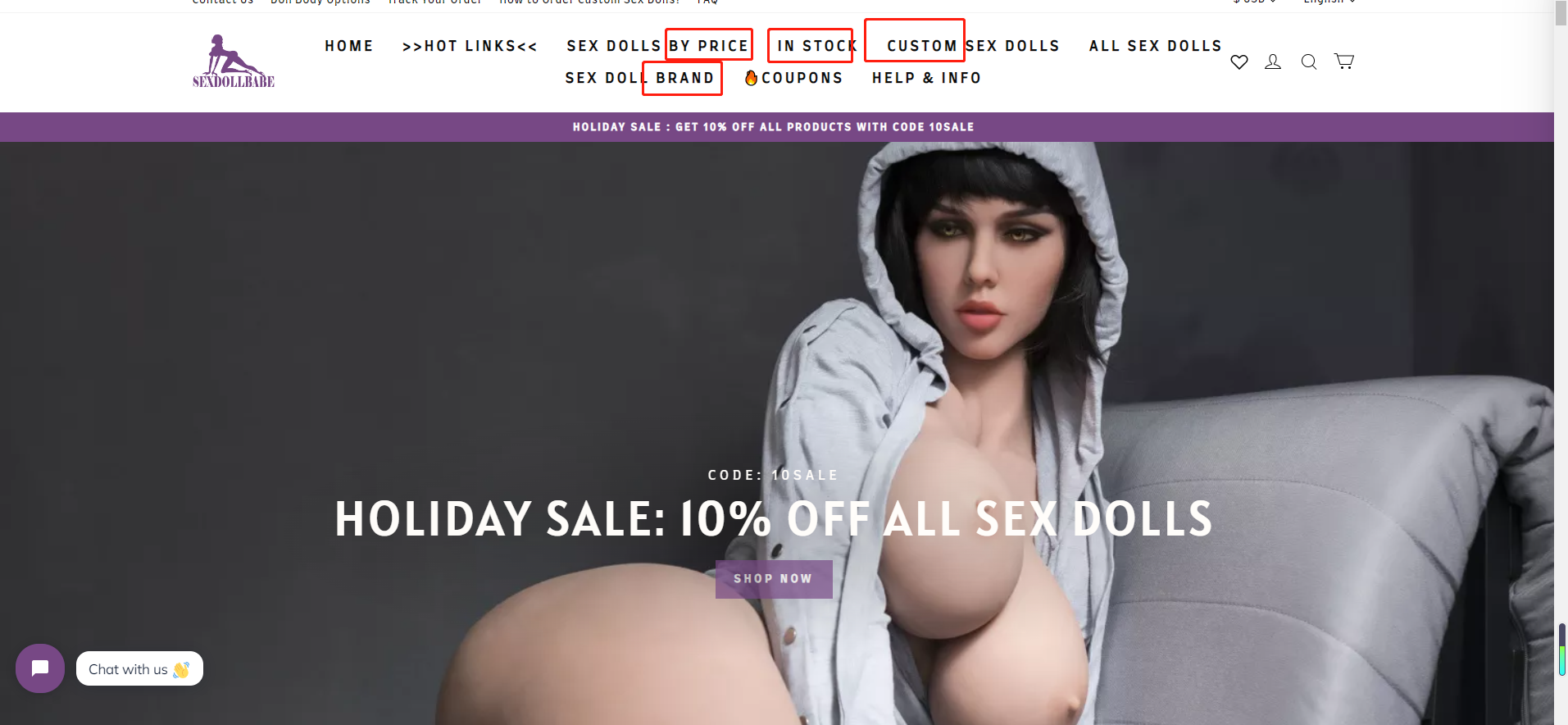 (1) If you want to get your dolls soon, you can choose the dolls in Stock.
The dolls in stock will be delivery in 3-10 days.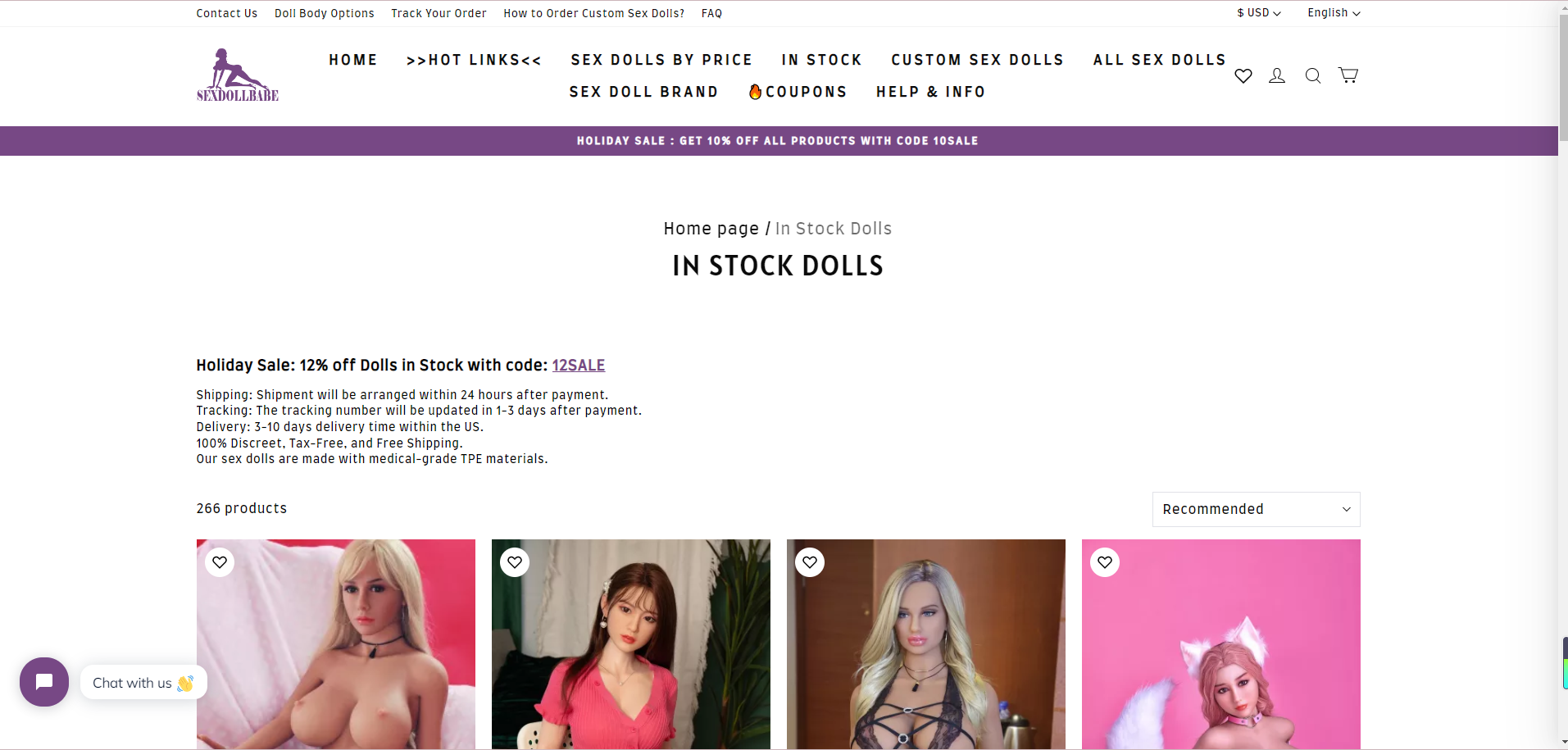 And if you are in the United States, you should choose the dolls in stock US.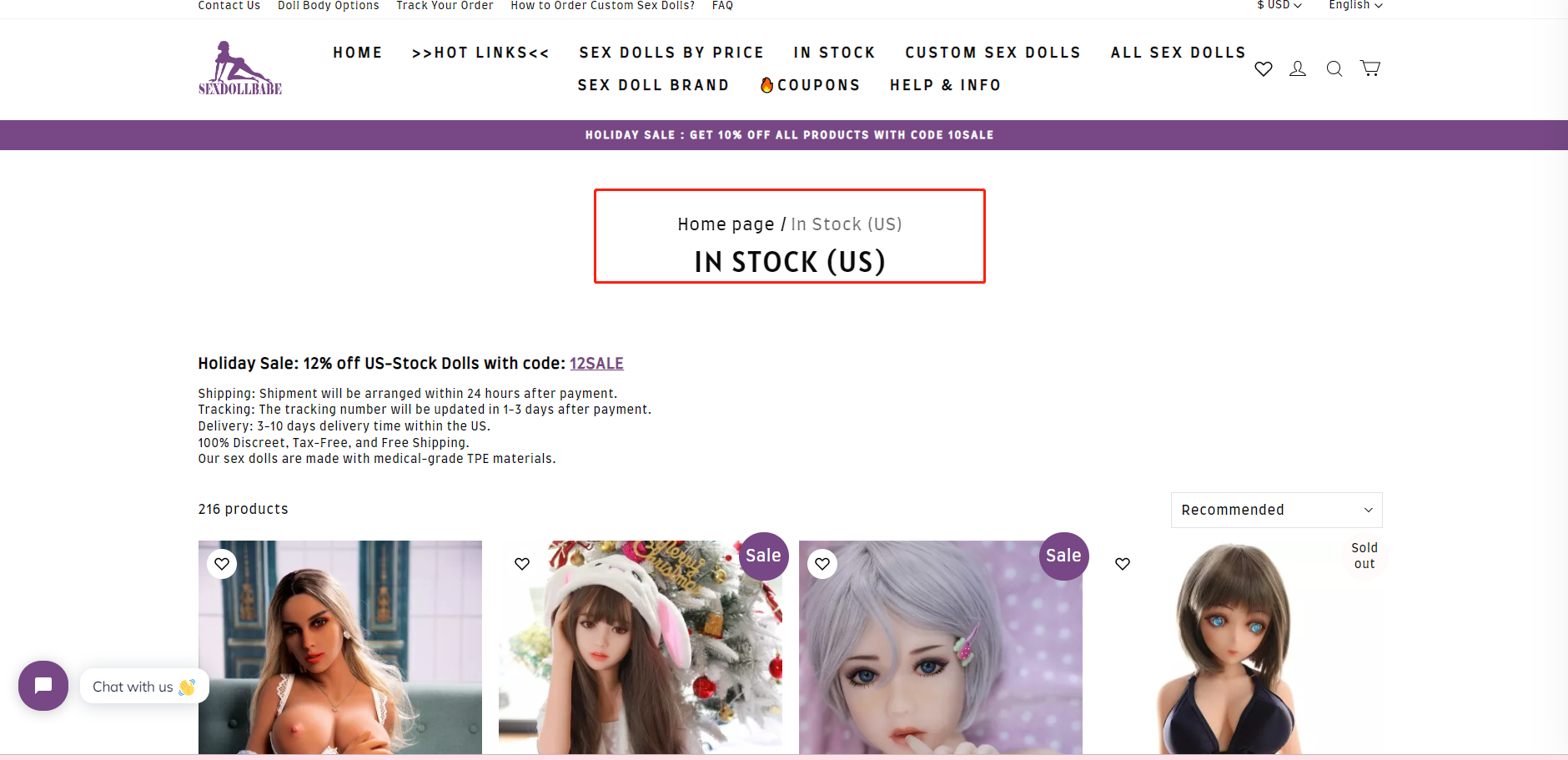 And among the dolls in stock US, you can also choose the dolls you like,
such as
And we will update more catogories according to customers' need.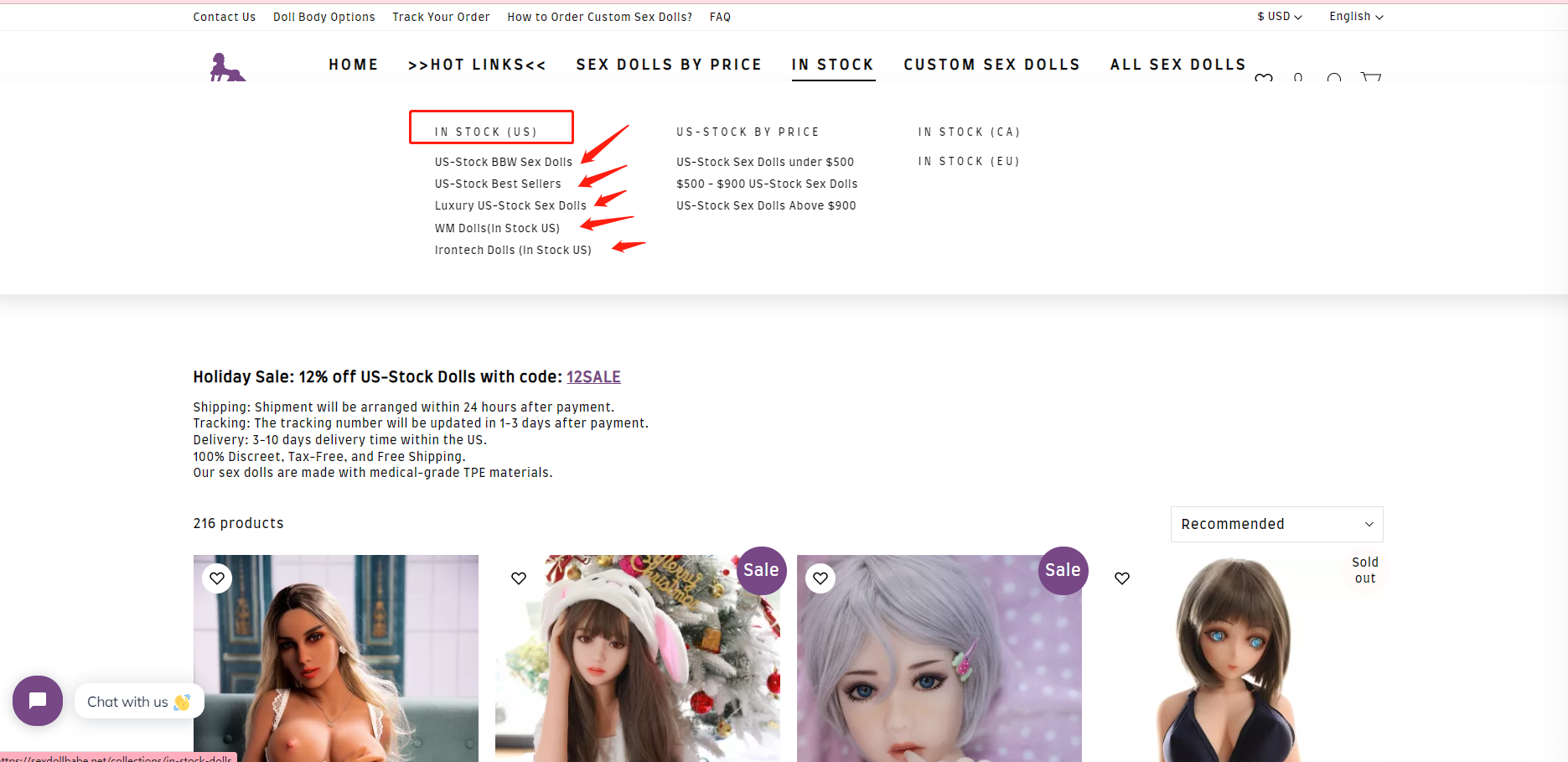 (2) And if you can wait for a long time (30-45 days) and you want to custmize your doll as you like.
You can order custom sex dolls here.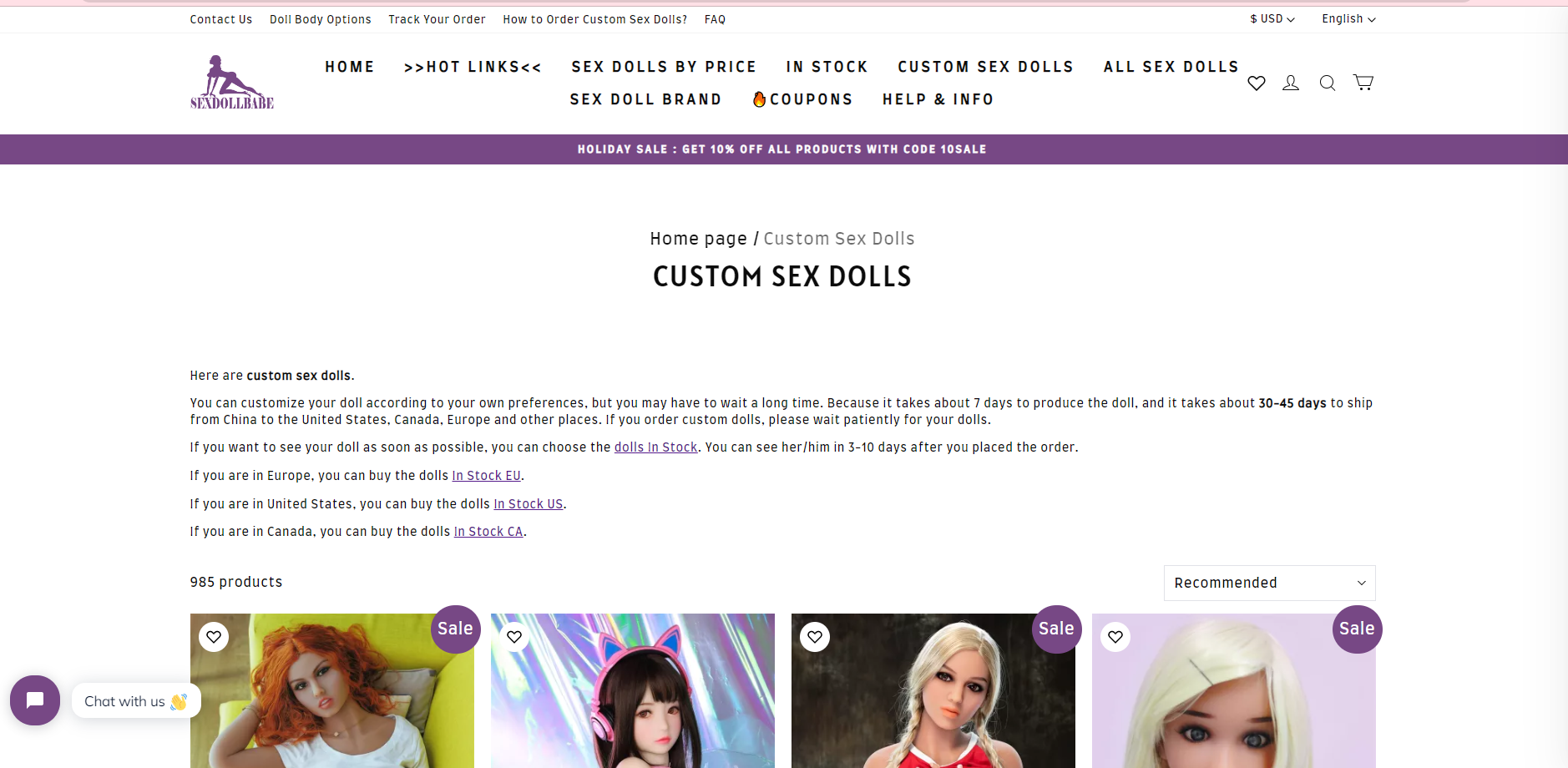 (3) If the price is the first reason for you to consider, you can choose sex doll by price.
If you want to by cheap sex dolls, you can choose sex dolls unber $500.
Or you can choose sex dolls according to your budget.
$500-$999 sex dolls or sex dolls above $999
(4) If you want to buy a sex doll by body type, and you know what you want to buy. BBW sex dolls, for example.

(5) Or if you want to buy sex dolls by brand, you can click brand sex dolls. And choose the sex doll brand you like. For example, WM Dolls or Irontech Dolls.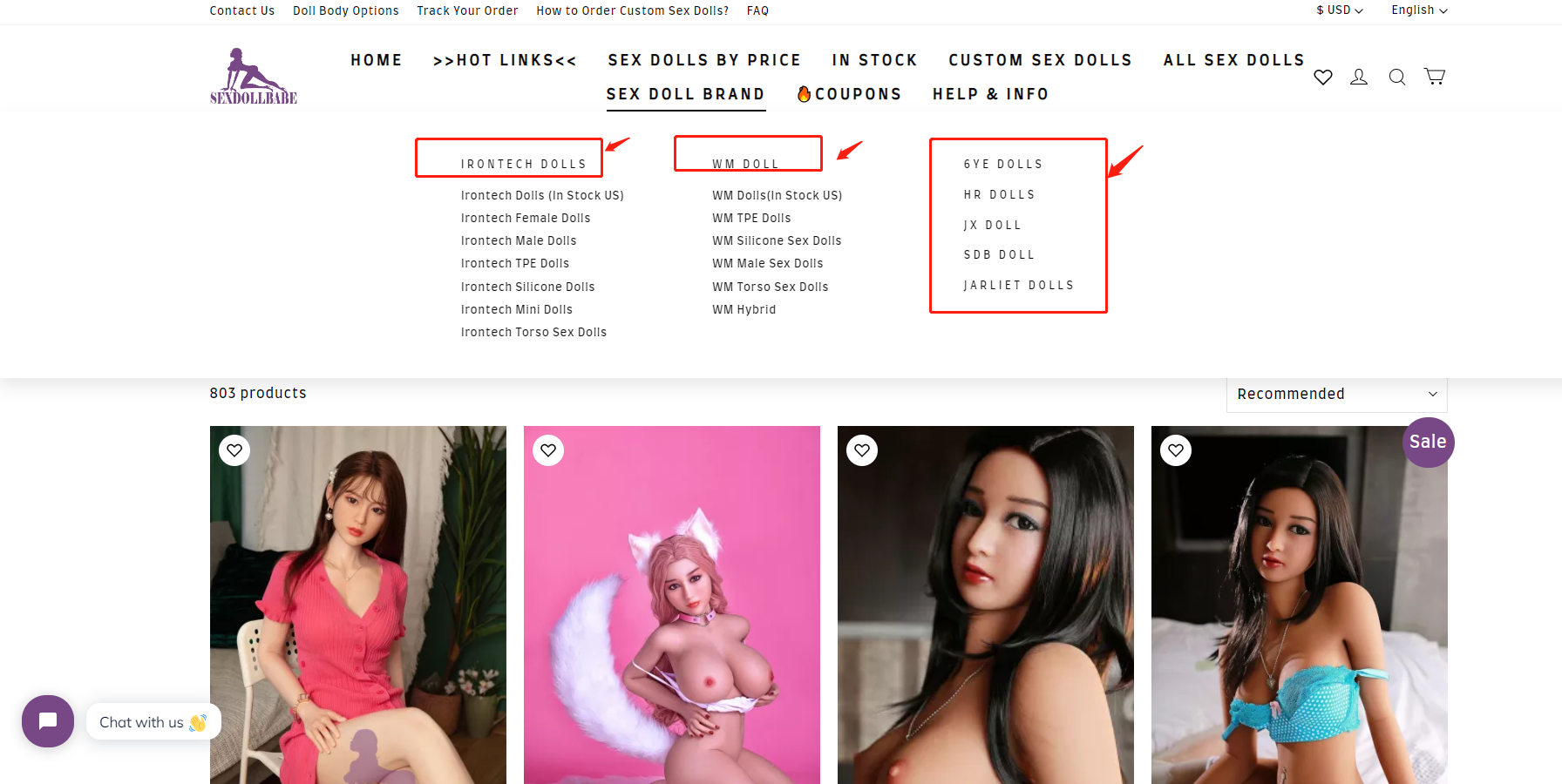 (6) If you want to find the dolls at best price to get a good discount. You can find the coupon here.